TOP 7 SMARTPHONES FOR STUDENTS AND STUDYING IN 2023: The modern student needs modern gadgets and technology. Nowadays, it is very important to be constantly in the flow of information. Also, gadgets allow you to facilitate the task during training. A student no longer needs to count in his head, because there is a calculator. No more need to write down homework, because there is a camera and a voice recorder. You can record information on your phones. You can even purchase term papers using only your smartphone. And a useful "smart" diary on any smartphone will not let you forget about handing in your term paper or essay.
Of course, the latest gadgets of 2023 have much more to offer than the simple features that appeared even 20 years ago. But the quality of standard options has also increased several dozen times.
In this article, we suggest learning the top 7 smartphones for students and studies in 2023. We will also answer some questions that interest you.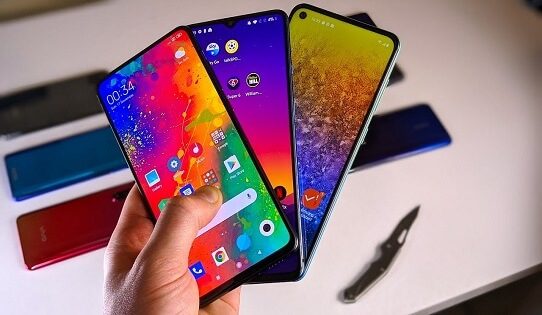 Can a student use a smartphone during classes?
It is not legally forbidden to use a smartphone during classes. However, the teacher may prohibit the use of gadgets during classes, especially during tests, quizzes, and exams.
There are cases when teachers, on the contrary, tell students to look for additional information on the Internet during classes. For example, when the teacher asks a difficult question and the whole audience is silent, the teacher can ask everyone to "Google" the question. Such a technique helps to interest students and teaches them to find answers on their own and, accordingly, to learn.
If your instructor has not forbidden taking out phones in class, it means he or she is not against it. However, a student should use a smartphone only for its intended purpose. If the instructor notices a gadget in the student's hands and asks a question, the student should say what question he or she is looking for an answer to.
What Are the Most Frequent Mobile Phone Breakdowns and How to Avoid Them
How to choose a smartphone in 2023?
There are a lot of new products in 2023. Choosing a smartphone for a student to study is quite difficult. You want it to have everything perfect: a strong battery, pleasant and loud sound, a distinct camera that can replace a professional camera, a lot of useful applications, as well as a cool design.
However, you need to understand that a standard smartphone can be different from flagships and iPhones, i.e. devices are much more expensive and have the coolest settings.
In 2023, smartphones are as close to the flagship level as possible. Some of them, according to researchers from top essay companies, are even ahead of expensive devices in terms of technology. For example, the Chinese company Realme surprises users with great new products at a budget price. It does not lag and won the popularity of Xiaomi. Each year, this company makes a breakthrough in the world of gadgets.
It should be understood that each gadget has its characteristics. Each stands out mainly with one or two features. Therefore, the buyer needs to choose one thing:
A powerful battery and a great engine
Either a great sound
Or a responsive camera
Or waterproof and shatterproof
Or the design and brand
The choice is up to each person, but first of all, you need to assess your financial capabilities.
We name the top 7 smartphones for students.
Can a student buy a second-hand smartphone?
Of course, a student can choose a used smartphone for study. Such devices can be found in sales services. It is possible to buy a good option with a 50% discount. However, you should understand that a used phone can have problems. The most minimal is scratches on the glass.
Unless you want to splurge on another smartphone in a year or two, it is better to get a new one. In addition, the manufacturers of even the most sophisticated gadgets give a one-year guarantee. This means that the performance of the smartphone is designed for 2-3 years. If the life span was longer, the companies would simply go bankrupt. After all, every year every corporation releases a couple of the newest models that need to be sold.
That is why we recommend buying a new smartphone, which will last the maximum period, if financially possible.
Top 7 smartphones for students and studies in 2023
So, what are the top 7 smartphones for students studying in 2023?
The Samsung A71 was a breakthrough in 2020 and is perfect for use in 2023. You can currently purchase this smartphone online with 128GB of storage. That's enough to store numerous photos from lectures and seminars, as well as audio recordings of entire lectures. (To avoid writing down notes by hand, you can listen to the lecture on repeat).
Surprisingly, it is this device that incorporates the most important features for a student. It has:
Widescreen of 6.7 "with a resolution of 2400×1080.
4 cameras that can shoot 64 megapixels, 12 megapixels, 5 megapixels, 5 megapixels
Powerful Qualcomm Snapdragon 730 processor
And also the battery is 4500 mAh
This phone will be a great study assistant. In addition, in the future, its price will not drop much and after 3-4 years you will be able to sell it if there are no problems with the device itself.
New for 2023 is the Realme 7 Pro smartphone. This gadget has fast charging with 65 watts of power. You will be able to quickly charge your phone even half an hour before couples.
The smartphone has a great gaming processor, so now couples will stop being bored.
Its characteristics:
Already almost a standard 6.4″ screen with a resolution of 2400×1080.
There are 4 cameras, which are slightly inferior to Samsung: 64 megapixels, 8 megapixels, 2 megapixels, and 2 megapixels.
Processor Qualcomm Snapdragon 720G
RAM 8 GB against Samsung 6 GB,
To store photos, music, and applications available to 128 GB, there is a separate slot for memory cards.
The battery is as powerful as the previous gadget, 4500 mAh.
A more affordable, but no less cool smartphone for studying is the Poco X3 NFC. This drive device has a high hertz. The screen has a refresh rate of 120 Hz. Even iPhones can envy such a feature. Together with the cool engine screen, Snapdragon 732G smartphone allows you to play games like on MSI laptops and computers. Let's list all the features:
A 6.67″ screen with a resolution of 2400×1080.
Counts 4 cameras: 64MP, 13MP, 2MP, 2MP
Qualcomm Snapdragon 732G gaming processor
The memory gives the standard 6/128GB.
But the battery is much more powerful 5160 mAh
Even though the smartphone was released in the fall of 2020, it will remain in the top position for a long time.
A more budget-friendly smartphone option for students is the Xiaomi Redmi Note 9 Pro. This phone will be able to notify the owner of the call without a beep on 150 different vibration options. Just what you need in a lecture. The phone also has a maximum brightness of 606 nits and will help the student read textbooks and notes even at night under a blanket. Video can be recorded in 4K format.
For the student who constantly crashes his smartphone, the Doogee S68 Pro 6. The smartphone will protect itself from water, dust, and even fire. This "brick" is a fast smartphone. It may not have such a powerful camera, only 3 photo modules: 21 + 8 + 8 MP. But the memory it has is the same as most of the new smartphones 6/128 GB.
The smartphone is suitable for brutal serious guys who study construction and the oil industry and periodically undergo practical training at construction and gas sites. A powerful battery of 6300 mAh will not let your smartphone run down for 2-3 days. Especially suitable for those who are constantly on the move, and who have no time to sit at the charger.
ZTE Blade 20 Smart smartphone will fit those who need the most affordable smartphone with excellent features. The phone is fast, but the RAM is only 4 GB. Once it was a lot, but modern devices have long moved to 6 and 8 GB.
However, if you need the phone only for studying, making calls, corresponding with classmates, taking pictures of notes, and finding answers on the Internet, then it will do for you.
In the most budget-friendly list, the first place can only be given to the Xiaomi Poco M3 smartphone. Despite the low price, it has fast charging and at the same time a powerful battery of 6000 mAh. It will not run out even after 3 years. The charge will not go down faster, and you do not have to run to the socket two times a day.
Many people here distinguish the unusual design, which helps to attract the attention of the buyer. The back of the phone resembles the texture of leather that surrounds the phone.
Plus, its great speakers can replace a speaker in the classroom or at a noisy party. If you want to watch a soap opera, you will notice the excellent quality of the screen with low blue emission.
All in all, this smartphone deserves special attention from young people.
So, we talked about different smartphone models for students and studies in 2023. Choose according to your taste and color. Don't forget that there are no perfect models. Even if you buy a cheap smartphone, in 2-3 years you will have to change it, because progress and technology do not stand still.
What smartphone is not suitable for study?
You definitely can't use a button phone to study. In 2023, only smartphones with cameras, large RAM, fast and powerful processors, and wide screens are suitable for students. Buttons won't help you in any way: you won't be able to find an answer to a teacher's question or simply keep up with classmates' conversations on social networks.
Does the teacher have the right to take away a smartphone from a student?
An instructor has no right to take away a smartphone from a student. It is a personal thing, acquired by the student himself. If the phone was taken by force, it is theft of property.
However, for the duration of the exam and the duration of the class, the teacher may ask all students to voluntarily put their smartphones on the teacher's desk. At the same time, he has no right to pick up other people's phones.
We do not recommend arguing with your teacher. They can also force you out of the classroom and not accept your exam. The quickest way is to turn in your old smartphone for show and leave the new one in your pocket.
After how many years should a student buy a new smartphone?
Smartphones "live" for different lengths of time. It all depends on how the user treats the device, if he constantly drops it, overloads it, i.e. plays serious games, and also does not let it out of his hands, then the phone will "die" quickly. Only a year and a half will serve such a device.
If the owner is responsible for the phone, the device will serve for about 3-4 years. Then you can sell your phone and buy a new and more powerful smartphone.