7 Valuable Tips for Less Experienced Smartphone Owners: Getting your hands on a smartphone might not necessarily translate to a positive experience at first. For people who are not as tech-savvy, there is a significant learning curve while trying to figure out the ins and outs of mobile devices.
On the other hand, the more time you spend using a smartphone, the sooner you will master it. And for that, it is recommended to create a solid foundation and build your experience from there.
7 Valuable Tips for Less Experienced Smartphone Owners
Knowing some of the basics and incorporating them into your routine while using a smartphone helps with confidence. Once you are done with the basics, you can move on to more complicated stuff and learn as you continue using the device. Since operating system updates occur regularly and introduce new features, you will have a plethora of things to discover in the future, but for now, focus on the basics.
Check App Store Regularly
For starters, check the official app store. Emphasis on "official" because you want to avoid third-party sources that offer you applications. The reason behind it is that unofficial sites are not secure. In other words, you might infect the device after downloading and installing an app that is not from the official store.
Now for the apps on the official source, you have many options in different categories. One of the best things about owning a smartphone is having access to neat applications that can entertain you, help with productivity, teach new things, and so on. And keep in mind that most apps are free.
Preserve Battery Life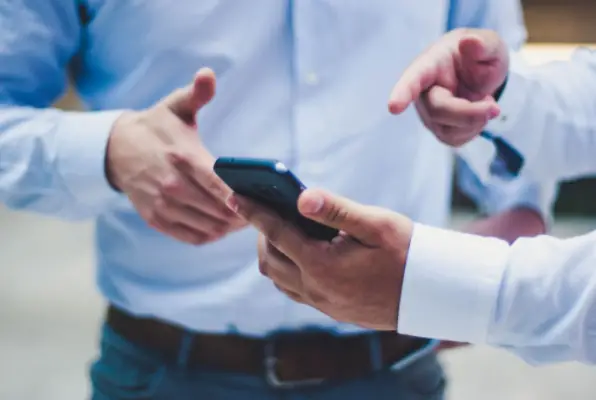 A new smartphone should not have issues with its battery. However, if you are not careful, you will find yourself needing to plug the smartphone in the charger more often. 
Start with getting in the habit of closing background applications. Once you finish using an app, close it properly instead of leaving it in the background. Most smartphones let you check background apps by swiping the screen from the bottom with your fingers. You can then close the apps.
As a rule of thumb, avoid overcharging the device. Once you see that the battery is at 100 percent, unplug it.
Finally, adjust screen brightness so that it is not too bright. Even though it might not be much, lowering screen brightness still helps with the overall battery lifespan.
Enable the Dark Mode
The dark mode is something that many smartphone users have been asking for years. However, it took longer for both iOS and Android to get the feature than expected.
Thankfully, the dark mode is now available in both operating systems. Enable it so that you do not have to worry about damaging your eyes as much when using the smartphone in a low-light setting. 
Secure the Device
It is important to secure your device. Get a protective case so that if you drop the smartphone, the internal hardware is not damaged. For example, a hard drop could lead to the microphone not working properly, and the issues like that are common not just on smartphones, but also on laptops.
Other than protecting the internal hardware, you should also become more familiar with potential threats online. Malware and virus attacks might not be that common for mobile devices when compared to computers, but it is still better to be safe than sorry.
If you have to connect to public Wi-Fi, do so via a virtual private network. Next, download and install an antivirus app to scan the device regularly. Finally, if you encounter shady links, avoid them.
Use AI Assistant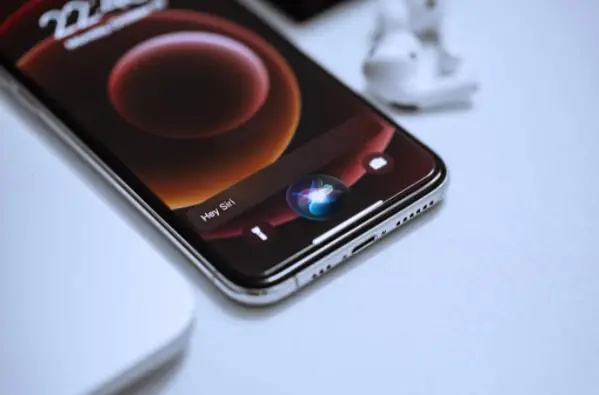 Samsungs have Bixby, while iPhones have Siri. Getting to know the AI assistant and figuring out what it can offer might take a while, but it is still recommended to familiarize yourself with it.
From making appointments and telling you jokes to adding new contacts and checking the weather, available assistants on the smartphone can save you a lot of time. Moreover, OS updates introduce new features, so keep an eye on those as well.
Modify the Home Screen
It is common not to modify the home screen of a smartphone and stick to the default version. However, if you want, you can remove or add new application shortcuts, switch the background, or add apps to folders for a better organization. 
Disable Notifications
Once you become fed up with too many smartphone notifications that are distracting you, go to Settings and tap on the Notifications tab. There, you can disable notifications of individual apps and stop getting distracted.
Another thing to note is that once you download and install a new application, it will likely ask you for permissions, such as sending or receiving data and wanting to know your location. It would be better to decline such requests. 
See more: How to stay up to date on social media?