Some Great Apps to Have on Your Smartphone: Are you tired of using the same few applications on your smartphone and are looking to add more to your current list? Or maybe you are a new smartphone owner who is still unsure what they should prioritize.
Be it work, finances, entertainment, communication, health, and other categories, there are plenty of great applications for both iOS and Android users. Let's take a look at Some Great Apps to Have on Your Smartphone at the moment and what they have to offer.
Some Great Apps to Have on Your Smartphone
Discord
Discord has become the go-to communication channel for gamers, but video game enthusiasts are not the only demographic that is benefiting from the application. 
Custom emotes, bots, text communication, and voice chat make Discord a solid choice when you want to stay in touch with others and do not wish to participate in social media. And it is worth mentioning that Discord is free and available not just on smartphones but tablets and computers as well. 
At the same time, if you have a MacBook, you might be looking for some discord for mac alternatives because you do not like how the application works on macOS UI. If so, you can always try Slack, Telegram, Signal, or WhatsApp.
Firefox
The tricky thing about picking an internet browser is that going for the popular option is not always the best. Right now, Google Chrome is the go-to option for the majority of smartphone, tablet, and computer users. However, the browser is notorious for resource consumption.
If so, why not try Firefox? Overall, Firefox seems like a solid pick regardless of what device you are on. And if nothing else, you can switch to a different browser if you find Firefox, not to your liking.
Duolingo
Some say that Duolingo is a waste of time and that there are better ways to learn a foreign language. However, if you are spending time on your smartphone mindlessly browsing the same few websites over and over because you are bored, Duolingo could be just the thing to pass the time productively.
Learning new languages can be fun, and the achievement system, daily goals, as well as leaderboards with promotion to higher leagues make Duolingo that much fun. The developers are adding new languages to the applications. You might be surprised by what you can learn. The app is free to use, so be sure to try it.
Google Translate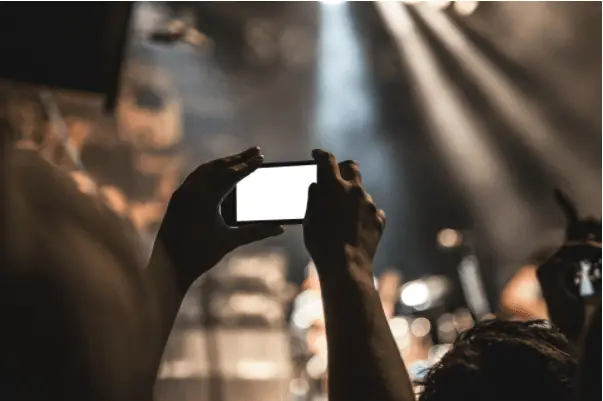 While not an optimal solution to potential foreign language problems, Google Translate is still a solid option if you want to get the context. Keep in mind that the application can translate not just written but also spoken words. So far, Google Translate supports over 100 languages with plans to add more in the future. You will not find a better app for that yet, so keep that in mind when traveling abroad.
1Weather
Just like the name suggests, the application gives you news about the weather. Right now, 1Weather is perhaps the simplest and intuitive tool to use if you want to keep track of the weather forecast. The information is updated constantly, and the forecast is available for up to 12 weeks.
Cookpad
Cooking might not be the most fun activity in the world for some. However, unless you are going to eat out all the time, you will need to get better at making meals for yourself. 
Luckily, there are plenty of great applications that will guide you through the cooking process, starting from picking the right ingredients to giving instructions on how to prepare the meal. Cookpad is a prime example of a cooking pad that will come in handy.
Blue Apron
Despite cooking being so important, you might still not feel like doing it after a difficult day at work. And it is not necessarily the cooking part. Going out and doing the grocery shopping is a bigger challenge. 
Luckily, there are services to deliver groceries right at your doorstep. You can use Blue Apron as it is quite reliable.
Yelp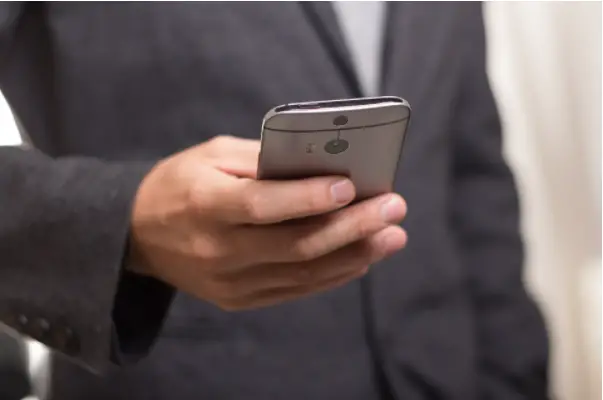 Whenever you are uncertain about visiting an establishment, you can check Yelp reviews to determine whether the place is worth your time or not. Sure, some user reviews might be a bit too biased at times. However, Yelp is still useful, not to mention that the app is so popular, and it continues to add new features to improve user experience.
Scribbl
In case you are looking for a way to make your pictures more exciting, Scribbl should be one of the first options on the list. The app comes with neat features, such as animations one can add to the pictures.
While there is one simple gimmick, the tool does its work quite well. You can try the application for free.
Photo Watermark
The name says pretty much everything. If you need to add a watermark on a photo, do not hesitate and give this application a try. There are multiple options as far as available watermarks go. Customization is also part of the feature list. Users may also add their own signatures as a watermark.
KineMaster
Some would argue that editing videos on a smartphone are not comfortable, but there are instances when you only need to make a few small changes. 
In such cases, KineMaster happens to be one of the best video editors around. Thanks to its intuitive design, it is quite easy to figure out the app and start editing videos as soon as you finish filming them on your smartphone.
There is a fee of about 4 dollars per month, but the money you spend more than makes up for everything that the video editing tool offers.
Conclusion
So there you have it—a list of some of the best smartphone applications that should be present in every device. If you find an app in the Some Great Apps to Have on Your Smartphone article that you believe in having some use, then do not hesitate and try it yourself. After all, most of the applications are free to use or have a trial version at the very least.