Smartphone cybersecurity has long been an overlooked threat. We tend to think of phone security as something that isn't a problem until it becomes one. However, the availability of a smartphone has a downside – its vulnerability. Regularly, smartphone vulnerabilities pop up and news outlets write about it when users lose money and their data. All those who take mobile threats seriously need to learn how to protect themselves. Here are tips on mobile device management that will reduce the risk of hacking at times.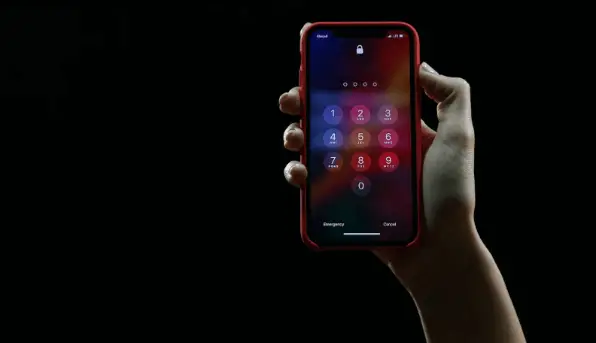 Strategies for a Safe Mobile Experience
#1 Turn On Data Encryption
If your device doesn't already have encryption enabled, you'll need to do that. Data encryption can protect your information from hackers. On the smartphone itself, you can enable data encryption while they are stored on the device. However, during transmission, they remain vulnerable. To protect your data while in transit, you need a reliable VPN like VeePN. If you care about VPN connection speed, then not only does it not slow down the speed, but sometimes even increases it. Most importantly, it guarantees mobile security by encrypting data before sending.
#2 Set Secure Passwords
Using strong passwords for your apps will make it harder for hackers to guess them. It is also recommended to use a different password for each app. This way, if one password is discovered, the hacker won't have access to all your information. Personal devices are not the only concern; professional devices are also at risk. According to the Verizon Mobile Security Index 2018 report, only 39% of mobile device users in enterprises change all default passwords, and only 38% use strong two-factor authentication on their mobile devices. Having weak passwords can put the entire organization at risk.
#3 Use a VPN
VPNs basically give you a safe phone connection to a private server instead of sharing it with everyone on the public network. Plus, your data is safer because it gets encrypted as it moves from one server to another. If you choose a reliable provider, then you can protect not only your smartphone and mobile apps but also other devices. For example, VeePN allows you to connect up to 10 devices to your account. Here you can connect Edge VPN extension, laptop, work computer, game console, router, and 5 other devices and platforms. All this is for the price of one subscription.
#4 Keep Your Device's OS Up-To-Date
Mobile phone updates are designed to make your experience better. They can include improvements to how your phone works and keeping it safe. They happen a lot, and people often quickly click or ask to be updated later. But it's important to keep your phone updated because it helps protect it from new dangers. To see if your phone's software is up to date, go to "About Phone" or "General" and tap "System Updates" or "Software Update."
#5 Beware of Downloads
When you download apps, make sure to get them from the official app stores and check the reviews. There are cyber criminals who make fake apps that look like well-known brands to get your personal information. To avoid falling into this trap, check the number of reviews, when the app was last updated, and the organization's contact information.
#6 Don't Jailbreak or Root Your Phone
Jailbreaking or rooting your phone means unlocking it and removing the built-in safeguards by manufacturers so you can access anything you want. It might seem appealing to jailbreak or root your phone for non-official app stores, but doing so puts you at high risk. These unauthorized stores have apps that haven't been checked and can easily hack into your phone and steal your information.
#7 Minimize Storage of Sensitive Data
Most people like to keep sensitive data in their device's memory to protect it. But it's better not to store sensitive data because it increases the risk. If you really have to, use encrypted data containers or a key chain. And to be safe, have a feature that automatically deletes data after a certain time.
#8 Keep Your Phone Locked
If someone steals your device, they can get all your personal information. To prevent this, make sure you have a lock on your screen. Your device should offer options like passcode, pattern, fingerprint, or face recognition for protection. When you enable a lock screen, you can decide how long the phone can be idle before it locks automatically. Choose the shortest amount of time to protect yourself. This way, even if you forget to lock it manually, the screen will automatically lock. Plus, it will help save your battery as the screen will go dark after the set time.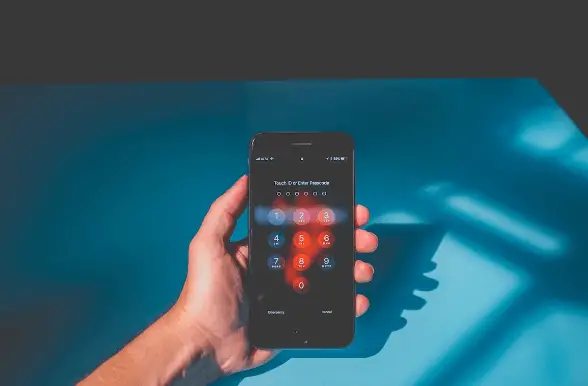 Cybercriminals enjoy tricking banking apps, sending fake texts to collect personal information, and emailing harmful links and files. Just like on your computer, be cautious when dealing with messages from unfamiliar sources. If something seems suspicious, it probably is.
#10 Set Up Remote Wipe
If you can't find your phone, you have the option to remotely erase all its data. This ensures that criminals won't have access to your personal information. Additionally, you can often use the remote wipe feature to locate your phone.
Conclusion
Most likely you do not understand how important data is stored on your device. In addition to payment data and access to bank accounts, there is a lot of personal information. Hackers will easily sell it if you are not vigilant enough. Stay one step ahead of the intruders with the tips above.