If you are using Windows 10 operating system, you may acquaint yourself with the phrase 'Startup apps'. 
Some apps on Windows 10 are launched automatically when the operating system starts. These are known as startup apps or programs. 
By default, some software can load Windows 10 by configuring themselves. But all of the apps you use can't do that. Fortunately, you can enable an application that will run on Windows 10. Now, the question that will appear in your brain is- how to start a program automatically in Windows 10?
Throughout this step-by-step guide, we let you know how to make a program run on startup windows 10 automatically in. So, stick with us till the end.
How to make a program run on startup (in) Windows 10?
In this chapter, we elaborate on the ways to start software automatically in Windows 10. 
Technique 1. Using the Start option on Windows 10
Firstly, click on the Start menu from your Windows screen and you can see a page like this: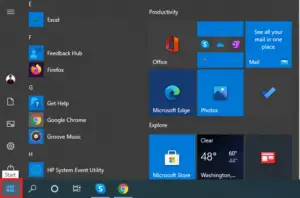 Start scrolling down and select an app you love to sync with the windows 10 startup folder.
For example, you want to keep Excel as the startup app. So, right-click on it and head over to More > Open File Location.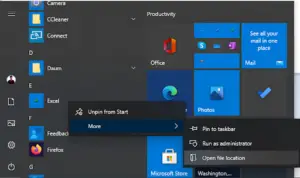 It will open a location where you can save the shortcut to the app.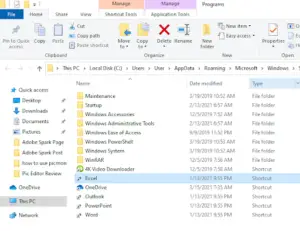 Note: If you can't find the Open  File Location, understand you can't run the specific software or program at startup. 
Make sure you keep the location folder open. Then, use the shortcut- Windows Key + R that will bring up a pop-up box like the below screenshot.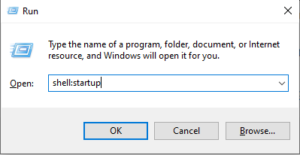 Next, type shell:startup in the box and click Ok. It will open the (empty) startup folder.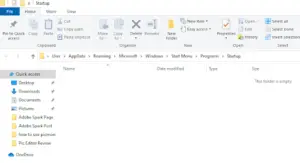 Now, go back to the location folder or Program folder and copy the shortcut of the app.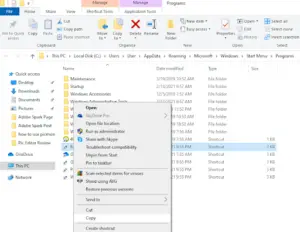 Finally, paste it into the Startup folder.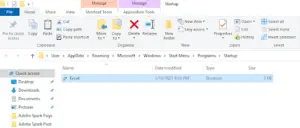 Technique 2. From the Settings on Windows 10
By default which apps can be configured with Startup in Windows, you can change startup programs windows 10 & enable or disable their behavior from the Settings. Here how you can utilize Settings to do that: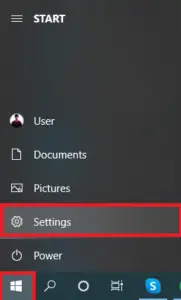 Firstly, tap on Start from the screen and click Settings that will bring up a box like the below one.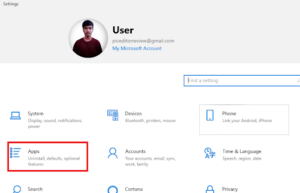 Secondly, choose Apps that shows you a page like this: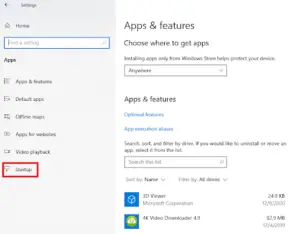 It shows you all the apps that are configured with Startup.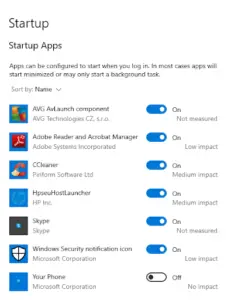 If you want to enable an app to run on Startup, tap on the Enable button. Also, you can disable any specific software from running or configuring with Startup. 
FAQs
How to change which application runs automatically at startup on Windows 10? 
Go to Settings > Apps > Startup. Then, select the certain app you wish to run automatically at startup. 
How do I disable startup programs in Windows 10?
Use the shortcut key- Ctrl + Shift + ESC to open up the Task Manager. Then, head over to More Details > Startup. Choose an app and click on the Disable button to disable the software from running at Startup. 
Conclusion
Following the two methods, you can effortlessly make any specific program run on Windows 10. 
Now, it's your time which technique you are going to use to run a program automatically in Windows 10. We recommend you try out both methods and then let us know which one is more effective or easy. 
Do you have any questions in your mind about this topic? Then, check out the below FAQs to get the answer to those.