You can find files like apps, documents, and others following these two simple ways:
From the File Explorer

From the taskbar
Every Basic Computer now comes with at least 250 GB storage capacity. So, you can load your pc with a bunch of data like documents, photos, music, videos, apps, and so on. 
Indeed, each of the pc now is a mini data center. So, finding a specific file when you need it most is such a pain in the neck. 
In this guide on how to find a file in Windows 10, we will walk you through the two methods to find any specific file quickly and efficiently. 
So, let's dive into this step by step guide.
Simple Methods On How to find a file in Windows 10
Searching for files in Windows 10 is simpler like it's easier to drink water. From this chapter, we let you know two simple steps that help you to find files within a few seconds. 
Method 1. Search for File from the File Explorer
From the File Explorer option in Windows 10, you can find and view every file in one place. 
When you type a text in the search box, it starts searching the file that matches any contents, folders, and file names. 
Therefore, you can also perform an advanced search using date, folder size, and tag. 
Now, let's learn how to search for a list of files and find specific content from the File Explorer. 
Step 1. 
First off, right-click on the start option from the windows. It will bring a drop-down box like this: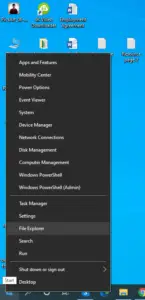 From there, tap on the File Explorer, which brings up a dialogue box like the below screenshot.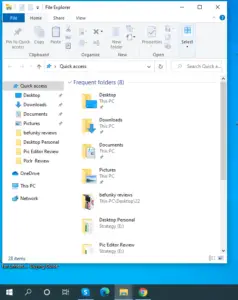 Using the shortcut- Windows + E, you can also get the File Explorer option. 
Step 2. 
Now, from the top right side of the windows, you can find a search box.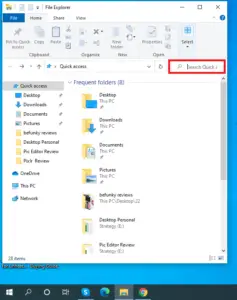 Type in the box what you want to get. 
But make sure you select the right path to get the result. 
By default, Quick access is selected by Windows 10 in the File Explorer option. If you type a text in the search box, it will only show the result available in the folder. 
For example, I type jpg in the box, tap on the arrow button, and it shows me no result.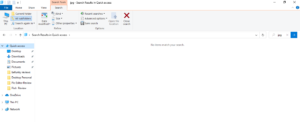 But I have a hundred jpg files on my computer! What to do?
Now, let's change the path from Quick access to This Pc and try again.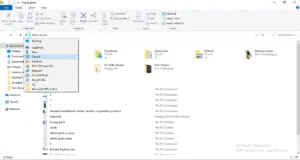 And this time, it shows me all the jpg files I have on my computer.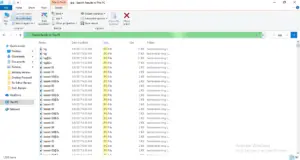 On the top bar, you can find other search tools, including: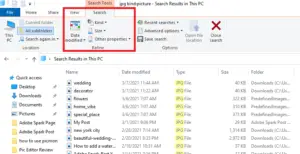 Data modified
Kind
Size
Other properties
These tools are known as advanced search tools. Using them, you can find any specific file in a second. 
Indeed, searching for a file (it may be an image, audio, or video) from the File Explorer is an effortless and quick method.
Method 2. Search for File from the Taskbar
Finding a file from Taskbar is another faster way to get a file quickly. Let's check how you can utilize the taskbar to look for a document.
First off, type a keyword in the search box to get a file or document you look for.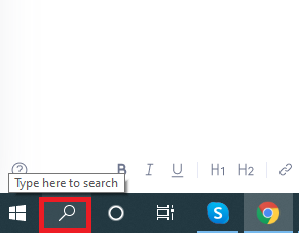 For example, I type 'screenshot' in the box.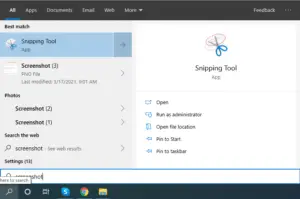 It shows you all the relevant results that best match with the key-phrase. 
To sum up, if you are in a hurry and want to get a file promptly, you can try out this method. 
Have a look at this clip to get more insight on how to find a deleted file on Windows 10 OS
Conclusion
Following the two searching methods we mentioned above, you can find a file in a faster way. 
You don't need to worry about getting a document when you need it most. 
Just follow any technique and find the crucial file.
Now, it's time. Which methods from these two are you going to implement? Let us know by leaving a comment below. 
FAQs
What is the path of a file?
Generally, a path defines a location where any files are located. 
Where to find recently deleted files on windows 10?
You can find any files instantly following the below three ways:
Search from the file explorer

Find a file from the taskbar

Look for any file in a specific drive or folder and search from there
How do I find all my music files on Windows 10?
Tap on the Start menu button and head over to File Explorer. From the left pane, select This PC. Now, type mp3 and it shows you all the audio music files on your PC.