The AirTags are Apple's innovation that acts as a tracking device to help people find stuff easily. But, when it came out, it was used for more than just that. Many families worldwide have proven that AirTags provides them with more benefits than one.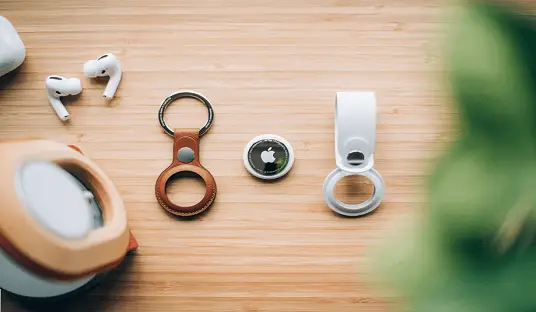 If your family isn't using Apple AirTags yet, you might want to check out why these tags are worth your money. Be one of those satisfied families that finds Apple AirTag a significantly useful device to secure their household.
Finding Lost Items Becomes Easy
Losing something is a normal occurrence within a household. Items can be misplaced all the time and sometimes get stolen. That's why Apple developed the AirTag device to help people find lost stuff immediately.
You can secure your belongings with the Apple AirTag 4-pack by attaching an AirTag to your things, like your backpack, keys, and even your car. Almost all easily lost items can be tagged with an Apple AirTag. This way, whether your belongings get lost or stolen, you can track them down to know their whereabouts.
If you're looking for stuff that you're certain is inside your home, you can find it using the Find My App and make the AirTag beep. You can then follow the beeping of the AirTag, and you'll surely find your stuff lying around somewhere.
In case of stolen belongings or things you know are not inside your home, you can use the Precision Finding method. However, for the Precision Finding method to work, your iPhone must have a U1 Ultra Wideband Chip. Therefore, Precision Finding an AirTag only works with iPhone models 11 and up.
Helps Locate Each Family Member
Although Apple AirTags aren't meant to track people, you can use this device to locate a family member during worst-case scenarios. But while Apple AirTags doesn't have GPS, there is a way around it.
As long as the Apple AirTag of your family member is within the Bluetooth range of anyone's iPhone, you will get a route to their location in maps.
But Apple AirTag is only effective if the person you're tracking stays in one place for a long time. This is because the information relayed by the AirTag doesn't come in real-time. It takes a few moments to download the information. Once you receive the data, the person carrying the AirTag might have already left.
Apple AirTag Is Easy To Set Up
When it comes to setup, Apple did a good job making their AirTags easy to set up. This means that it doesn't matter how many AirTags your family owns. It will be very easy for you to program them all. 
Setting up an AirTag is as easy as setting up your AirPods. The first step of setting up an Apple AirTag is to pull the plastic tag on its battery to ensure it connects to the device. Once the battery plastic tag is removed, your Apple AirTag will turn on and be ready for setup.
Hold the AirTag close to your iPhone or iPad with the Bluetooth on when it is set up. Expect a window appearing on your iPhone's screen with a spinning AirTag animation. Look for the connect button on your screen and tap it.
After the devices connect, you can now name the AirTag. It can be "Backpack" or "Car Keys," depending on what item you plan to tag. After naming the tag, you'll be given a chance to assign the AirTag to your Apple ID, and after that, you're done with the setup.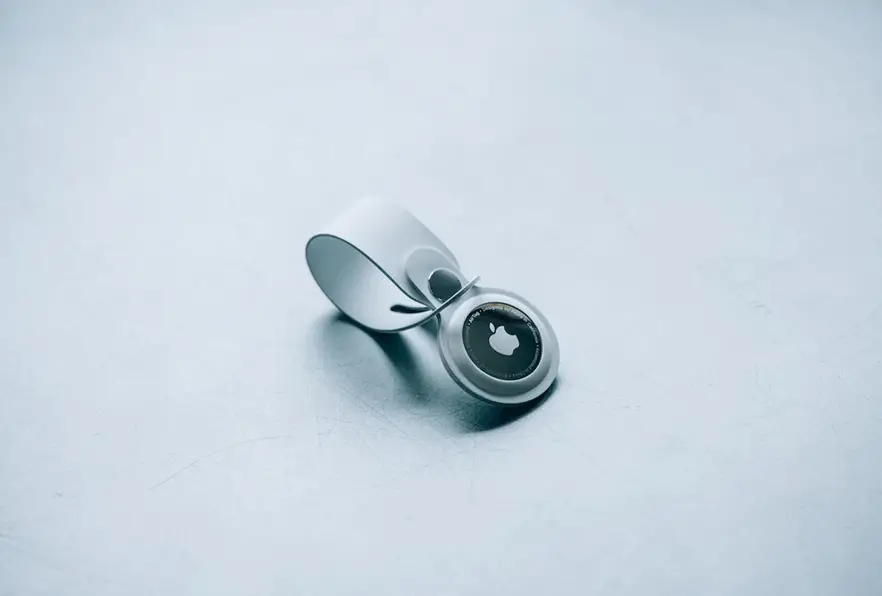 Works Well With The Apple Ecosystem
Apple AirTag is easy to use compared to its counterparts, which is its biggest advantage. So, if you're looking for a tracking device and considering multiple brands, choosing AirTag would benefit you.
You can also track your AirTags using the Find My App using Mac. It means that if your iPhone isn't available to track the AirTag, an iPad or a Mac can also be used to locate it.
But while having an AirTag App on Android would be a good idea as it expands the market and the possibilities, Apple is keen on making their AirTag an Apple-only device. So, expect your AirTag to work perfectly with any device and application within the Apple ecosystem.
Can Track More Than Just Stuff And People
Aside from belongings, many AirTag users have been using the device on their pets. Nowadays, you'll find many dogs and cats with an AirTag on their collars. Pets tend to run away from their owners. Without a tracker, it would be difficult to find them.
That's why AirTag users came up with the idea of putting an AirTag on their pet's collar. The device's size is perfect for your pet to carry around. And since it is easy to use, you won't need a long time to set it up.
Another reason pet owners are using AirTag instead of a pet tracker since the former costs less than the latter. Using an AirTag to secure your pets will save you money.
Bottomline
There are so many benefits an AirTag can provide. That's why it's not a surprise that many families are using AirTag not only to help them find lost items, but also to find their vehicles, pets, and even family members. What are you waiting for? Start purchasing Apple AirTags for your family and experience the benefits yourself.